Today M. Curtis McCoy, President/CEO of American prepaid wireless company "The Best Cellular, Inc." has offered to buy a new cellphone for Donald J. Trump, the President of the United States. Mr. McCoy also agreed for Best Cellular to pay the monthly bill for as long as President Trump is in office. The company has been working for almost 15 years to create the Best Cellular coverage Nationwide.
Various social media posts have mocked President of the United States (POTUS), Donald J. Trump because he has chosen not to buy a fancy new cellphone.
Sam Liedtke of Best Cellular said, "We know that Mr. Trump does not make hasty decisions based on the opinion of people he doesn't respect. However, we also understand that the President of the United States needs the Best Cellular service to stay in constant communication when the need arises."
Donald Trump – President of the United States – Cellphone Service
McCoy says, "We've spent years building Best Cellular. Our company allows our customers to connect to Every Tower from Every Major wireless carrier in America! (That's why we're called, "Best Cellular"). We are proudly American owned and operated and our customer service is completely American based.

Mr. Trump, we know that you need the BEST wireless coverage Nationwide. We understand that your communication is literally a matter of National security. We understand that you have the ability to purchase absolutely any cellphone that money can buy, but you are focused on things that actually matter, like the American economy and international relations.

President Trump, We'd like to offer to pay your phone bill with the Best Cellular (Quad-Carrier MVNO) Nationwide Wireless Service, for as long as you're in office and also buy you a new phone of your choice."
Mr. McCoy has also offered to fly out to meet with President Trump in order to ensure that he understands the full capabilities of his new smartphone.
"There are many tips and tricks that can make smartphones much more useful, time saving and secure. Sometimes even the most tech-savvy user may not know all these tricks unless that's their business, which it is for us." – Austin Abbott, National Purchasing Agent for Best Cellular
Best Cellular Security
Best Cellular puts the security of every customer at a top priority. Servers are protected by SSL (https://). The website uses the highest level of SiteLock website security to protect the personal data of every customer. Besides various security measures in place, the site also uses an incredibly secure Content Delivery Network. The Best Cellular content delivery network (CDN) uses a system of distributed servers (network) that deliver webpages and other web content to a user based on the geographic locations of the user, the origin of the webpage and a content delivery server. The CDN also provides protection from large surges in traffic.
Worldwide International Long Distance
Besides offering the best prepaid wireless service Nationwide, Best Cellular also offers Worldwide International Calling using a VOIP (Voice Over IP) Auto-LCR (Lowest Cost Routing) program that connects calls using the lowest price international carrier route at that specific time. This technology allows the average customer to save hundreds of dollars per year on International calling costs. This removes the need to use prepaid calling cards or tricky International access codes.
POTUS, Donald J. Trump offered Best Cellular Service: Free of Charge
Mr. McCoy also said, "As a small business owner and as an American, I agree with what President Trump is doing in regards to supporting American business and increasing the potential for growth while substantially improving the business environment and improving national security as our new Commander in Chief.

Thanks for everything you're doing to improve our nation Mr. Trump. We appreciate your work to fix the financial crisis that America was falling into! Thanks for putting your time, energy and money where it counts, strengthening the American Economy! As a sign of our support as an American owned company, we want to give you the best possible wireless coverage and we're happy to pay for it."
Summary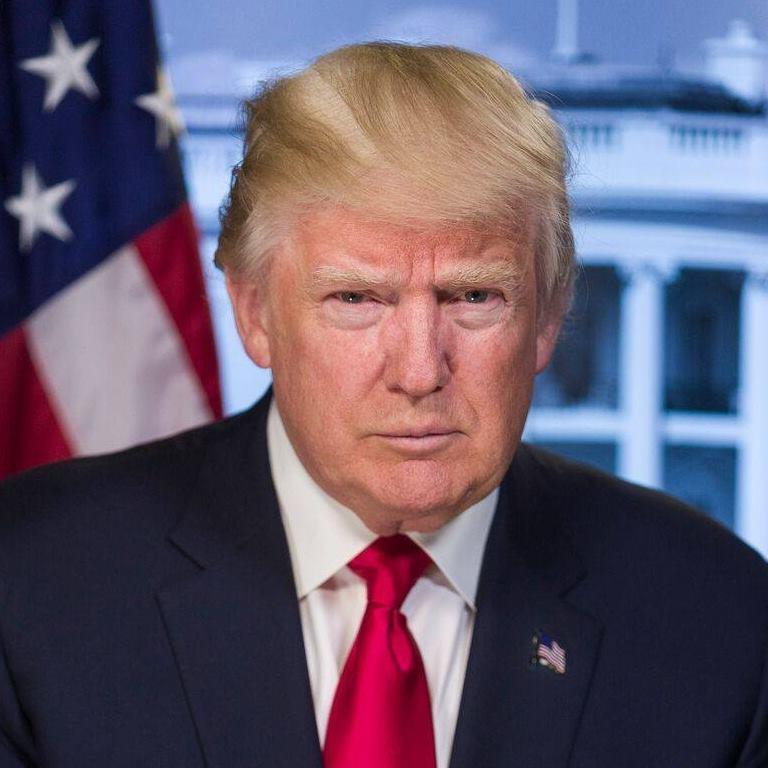 Name
Nickname
Website
Job Title
Donald Trump - President of the United States - POTUS - Donald J. Trump
Address
1600 Pennsylvania Ave NW

,


Washington

,

DC

,

20500