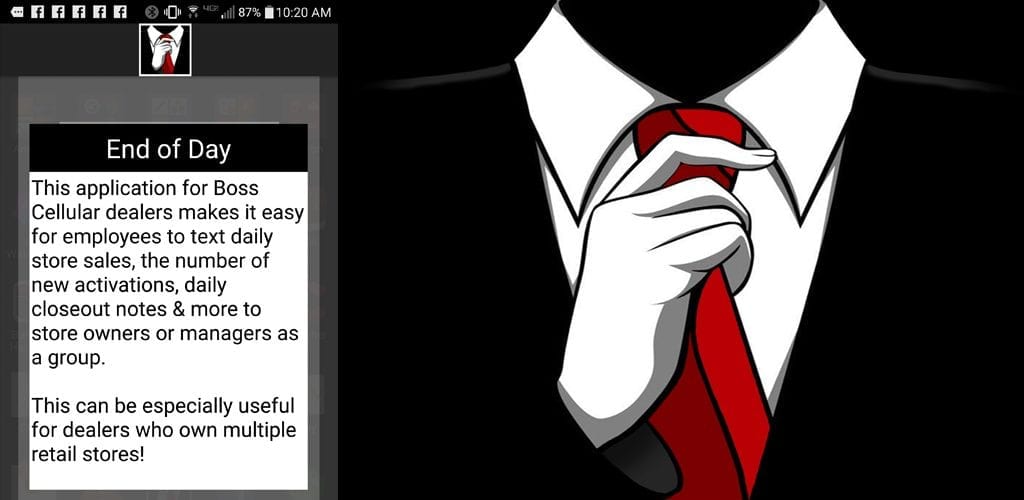 The Best Cellular – End of Day application gives your employees an easy way to text managers, business partners and store owners with the daily sales totals, number of new wireless accounts or activation totals from your phone store(s).
1.) Have your employees download the Best Cellular End of Day app onto their Android phone.
2.) Click the "Setup" button & enter the name of the store location. Example: If you own Best Cellular stores in Hotchkiss, Grand Junction, Craig, Aztec, Montrose & Clifton, the employees who work at your Clifton store would type Clifton as the "Default Location".
3.) In the "Manager Phone Numbers" section, you can enter 4 different cellphone numbers with the area code. Click "Done".
Every night when an employee closes your wireless store(s), they can now just open the End of Day app & click, "Send Daily Totals".
A text message will be composed saying:
________________________
Store: (Location you entered)
(Day of Week) Sales
New Activations:
Total Sales: $
—–
Notes:
________________________
In the To section, press and hold until the "paste" option comes up. This will paste the phone numbers you entered when setting up the app.
Press send and everyone gets a text with the store daily closeout totals & daily notes.