ABOUT PREMIER WIRELESS
Cloud based point-of-sale software designed for wireless retailers.
Premier Wireless is a cloud based cutting edge software platform designed with integrity to streamline wireless retail management. Our team is dedicated to delivering the highest standards of software development, and technical support to wireless retailers, cellular carriers, and master agents. As leaders in the wireless industry we understand the importance of business intelligence with multi-store capability, streamlining payment processes through integrated partners, providing excellence technical support and managing resource from anywhere in real time.
Register for a FREE TRIAL of Premier Wireless Point of Sale today!
Premier Wireless – FREE TRIAL:
http://www.mypremierwireless.com/index.php/registration/
Be sure to use Referral Code: BestCellular
to get discounts on monthly hosting, etc.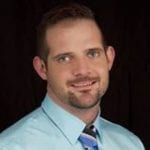 Contact: Mike VanPay
Mobile – 832-829-7453
Office – 402-742-1019