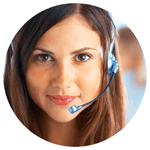 This is a brief overview of ASTCA and how to get the information you will need if you wish to port your phone number out to a different company. You can use the information below to get your ASTCA account number and password.
ASTCA Contact Info
Customer Service: 1-684-633-8095
Hours: N/A
Sales: N/A
Dealer Support: N/A
Fraud: N/A
Insurance: N/A
Porting Department: N/A
Tech Support: N/A
Carrier(s) used by ASTCA
(CDMA): NO
(GSM-A): NO
(GSM-T): NO
(PCS): NO
(Other): Other
ASTCA Porting Instructions
We haven't been able to reach ASTCA for porting instructions, even when trying to place calls to their customer service number. Calling from an American number, the ILD access codes should allow you to call ASTCA for your account number and PIN/ password but the calls simply disconnect when trying to reach their customer service number. The company website does have instructions that an ASTCA customer can reach customer service by dialing 611 from their active phone number. We will update the ASTCA porting instructions when we have new information.
Notes: ASTCA is a company in American Samoa that offers Talk: 5¢ per Minute, Text: 3¢ per SMS for local SMS and prepay unlimited data and postpay Pay-As-You-Go unlimited data plans. The ASTCA data plans are limited to no more than 512 kbps bandwidth. Compared to most of the world, these speeds are incredibly slow but in an extremely remote area like American Samoa, it's impressive that any carrier/ MVNO is able to offer mobile data!
Please contact Best Cellular customer service if you need help or can't find what you're looking for in our list of United States mobile virtual network operators and wireless communications service providers.