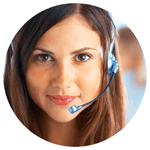 This is a brief overview of AT&T GoPhone and how to get the information you will need if you wish to port your phone number out to a different company. You can use the AT&T GoPhone Porting Instructions below to get your AT&T GoPhone account number and password.
AT&T GoPhone Contact Info
Customer Service: 1-800-901-9878
Hours: Monday – Friday: 7:00AM – 10:00PM | Saturday and Sunday: 9:00 – 7:00
Sales: N/A
Dealer Support: N/A
Fraud: N/A
Insurance: N/A
Porting Department: 1-888-898-7685
Tech Support: N/A
Carrier(s) used by AT&T GoPhone
(CDMA): NO
(GSM-A): AT&T
(GSM-T): NO
(PCS): NO
(Other): NO
AT&T GoPhone Porting Instructions
Your AT&T GoPhone Account Number is NOT listed in your online account. It is not your phone number either. You must call the AT&T porting department or customer service to get your account number. Then, say "more options" when you hear the automated system. Press "0" to get to a live human representative. You can ask them for the account number. They also can text your 4-digit PIN to your active AT&T GoPhone if you need it. Since GoPhone accounts do not use an SSN, any carrier you are porting into must enter all zeroes (0's) if their Port Request form requires a Social Security Number. Be sure to verify the name and address on file with GoPhone while you are on the line to prevent a Port Request failure.
Notes: GoPhone was previously the name of AT&T's prepaid phone service. AT&T acquired the company in 1995 and discontinued the brand after July 2017.
Please contact Best Cellular customer service if you need help or can't find what you're looking for in our list of United States mobile virtual network operators and wireless communications service providers.