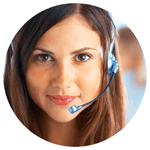 This is a brief overview of Best Cellular and how to get the information you will need if you wish to port your phone number out to a different company. You can use the information below to get your Best Cellular account number and password.
Best Cellular Contact Info
Customer Service: 1-970-549-2378
Hours: 24/7 Customer Service
Sales: 1-970-589-3433
Dealer Support: 1-970-589-3433
Fraud: 1-970-589-3433
Insurance: N/A
Porting Department: 1-970-549-2378
Tech Support: 1-970-549-2378
Carrier(s) used by Best Cellular
(CDMA): Verizon
(GSM-A): AT&T
(GSM-T): T-Mobile
(PCS): Sprint
(Other): NO
Best Cellular Porting Instructions
We hope you never want to leave us. If you do decide to port out to another carrier, your Best Cellular account number and password can be found by logging into your account on https://BestCellular.com with the username and password you selected when activating your account. If there's a problem with your service, please contact us before porting your number to another company and we would love the opportunity to fix any problems to make sure you're 100% satisfied with your Best Cellular service! Feel free to call us at: 970-549-2378 if you have questions or need help!
Notes:
Please contact Best Cellular customer service if you need help or can't find what you're looking for in our list of United States mobile virtual network operators and wireless communications service providers.