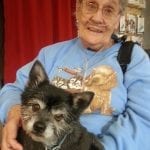 I've been with Best Cellular ever since the store opened. I've been with them from the start. I love the service and I love that I can always get the best service. Anything from helping get my contacts over to clearing up unnecessary space on my phone. They are always available and every time I walk in and they help get the problem solved. I'd recommend them to anybody because of their great service! These guys are so great!
This review was written by Marie Bowker
To read what others have to say about us, read more Best Cellular reviews!