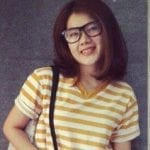 When I called my family in Vietnam with calling cards, it was very expensive. We could not talk for a long time before. With Best Cellular service, International calling works awesome. The prices are a lot cheaper. I always have service when I go everywhere including in the mountain or small town. We use the phone for our whole life so we should choose the best service that can go together a long time. Thank you for being the best phone company!
This review was written by Trinh Nguyen
To read what others have to say about us, read more Best Cellular reviews!