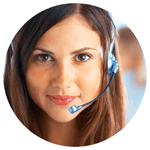 This is a brief overview of BirchMobile and how to get the information you will need if you wish to port your phone number out to a different company. You can use the information below to get your BirchMobile account number and password.
BirchMobile Contact Info
Customer Service: 1-866-424-5100 | 1-888-565-1011
Hours: Monday – Friday: 8:00AM – 5:00PM | Saturday: CLOSED | Sunday: CLOSED
Sales: 1-866-424-5544 | 1-877-822-8501
Dealer Support: 1-866-737-5825
Fraud: N/A
Insurance: N/A
Porting Department: N/A
Tech Support: N/A
Carrier(s) used by BirchMobile
(CDMA): NO
(GSM-A): NO
(GSM-T): T-Mobile
(PCS): Sprint
(Other): NO
BirchMobile Porting Instructions
Porting requires your account number and telephone number, as well as a correct matching address. You must call Customer Service for the account number (after verifying that you're the account owner).
Notes: We called Birch Mobile's Customer Care line asking about their cell phone service. They routed us over to Tempo Communications' sales line. They were not able to answer our questions and routed us to Tempo's business line. Birch Mobile is Tempo Communications' parent company.
Please contact Best Cellular customer service if you need help or can't find what you're looking for in our list of United States mobile virtual network operators and wireless communications service providers.