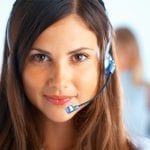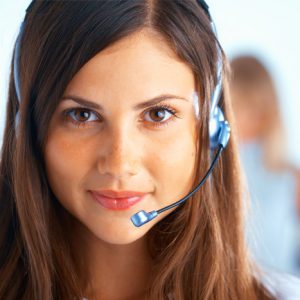 This is a brief overview of Blue Jay Wireless and how to get the information you will need if you wish to port your phone number out to a different company. You can use the information below to get your Blue Jay Wireless account number and password.
Blue Jay Wireless Contact Info
Customer Service: 1-855-425-8529
Hours: Not posted / Not available. We have been unable to reach Blue Jay Wireless customer service to get their business hours or a working customer service number.
Sales: N/A
Dealer Support: N/A
Fraud: N/A
Insurance: N/A
Porting Department:
Tech Support: N/A
Carrier(s) used by Blue Jay Wireless
(CDMA): Verizon
(GSM-A): NO
(GSM-T): NO
(PCS): Sprint
(Other): NO
Blue Jay Wireless Porting Instructions
When trying to contact Blue Jay Wireless, their customer service number disconnects immediately after saying, "Thank you for calling".
When trying to contact Blue Jay Wireless on their Facebook page, we receive an instant message saying, "We are not able to respond at this time, but we'll get back to you soon! Please call Customer Support at 855-425-8529 or email them at service@bluejaywireless.com if you need a faster response! Thank you for contacting Blue Jay Wireless!"
Notes: Blue Jay Wireless does NOT currently support BYOD activations but they do allow customers to buy upgraded phones and plans.
Blue Jay Wireless is a Lifeline and a free phone provider that users may qualify for if they participate in a federal assistance program. The federal Lifeline benefit is generally $9.25 per month. Lifeline is a subsidy program that provides a discount on phone service to qualified low-income individuals. The distribution of phones is actually completed by authorized companies that incur the initial cost of the phones. The subsidy paid by the USF is generally about $9.25 per month in most states. The customer must use the service at least once every thirty days or service is canceled. The customer must also maintain eligibility in order to continue receiving the benefit. Most people qualify for Lifeline by participating in another federal benefits program, such as SNAP or food stamps, Medicaid, Supplemental Security Income, etc. Others qualify for Lifeline by meeting certain income requirements. In July of 2016, the FCC imposed a fine of $2Million dollars against Blue Jay Wireless tied to improper billing under Lifeline Tribal lands initiative in Hawaii.
Please contact Best Cellular customer service if you need help or can't find what you're looking for in our list of United States mobile virtual network operators and wireless communications service providers.