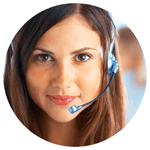 This is a brief overview of Bluegrass Cellular and how to get the information you will need if you wish to port your phone number out to a different company. You can use the information below to get your Bluegrass Cellular account number and password.
Bluegrass Cellular Contact Info
Customer Service: 1-800-928-2355
Hours: Monday – Saturday: 8:00AM – 8:00PM (EST) | Sunday: CLOSED
Sales: N/A
Dealer Support: Option 4
Fraud: N/A
Insurance: N/A
Porting Department: N/A
Tech Support: Option 2
Carrier(s) used by Bluegrass Cellular
(CDMA): Verizon
(GSM-A): NO
(GSM-T): NO
(PCS): NO
(Other): Other
Bluegrass Cellular Porting Instructions
Based out of Kentucky. Cannot port-in numbers outside of their "home area" (areas of Kentucky where they have towers) so you would have to get a new number. They have POSTPAID & prepaid plans, They have a program called Freedom Expanded (Financing) – They require a credit check to see if you have to pay a 30% deposit for their devices and how much interest you will pay on their 24-month installment plan. To port out: The account number is all that is required to port out. POSTPAID Accounts get online accounts where the account number can be found, prepaid customers do not and would have to call customer service to get their account info. They do not have an insurance claim number or online activation claim system – you have to take your broken phone to their local offices for claims.
Notes:
Please contact Best Cellular customer service if you need help or can't find what you're looking for in our list of United States mobile virtual network operators and wireless communications service providers.