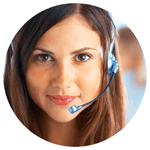 This is a brief overview of Bluesky American Samoa and how to get the information you will need if you wish to port your phone number out to a different company. You can use the information below to get your Bluesky American Samoa account number and password.
Bluesky American Samoa Contact Info
Customer Service: 1-684-699-2759
Hours: Monday – Saturday: 24 hour service | Sunday: CLOSED
Sales: N/A
Dealer Support: N/A
Fraud: N/A
Insurance: N/A
Porting Department: N/A
Tech Support: N/A
Carrier(s) used by Bluesky American Samoa
(CDMA): Verizon
(GSM-A): AT&T
(GSM-T): NO
(PCS): NO
(Other): Other
Bluesky American Samoa Porting Instructions
Please see notes below about porting a number from another country.
Notes: BlueSky maintains a 24-hour, 6 day a week, Call Center for technical support queries or directory assistance information. The Call Center can be reached by the following methods: Dial customer service from any local phone in American Samoa (standard local rates apply). | Dial *611 from a BlueSky Mobile Phone (PCS Customer Service) | Dial *411 from a BlueSky Mobile Phone (Directory Assistance, $0.75 charge). We have been unable to call Bluesky American Samoa. Keep in mind: If you port a phone number away from Bluesky American Samoa to a carrier in a different country, you would always be using an international phone number. This would get very expensive. We reccommend getting a local phone number in the city/state you are moving to instead of porting a number from a different country.
Please contact Best Cellular customer service if you need help or can't find what you're looking for in our list of United States mobile virtual network operators and wireless communications service providers.