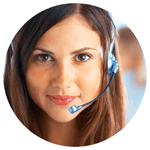 Trying to find your Boost Mobile account number? This is a brief overview of Boost Mobile and how to get the information you will need if you wish to port your phone number out to a different company. You can use the Boost Mobile Porting Instructions below to get your account number, password, and PIN.
Boost Mobile Contact Info
Customer Service: 1-888-266-7848
Hours: Monday – Friday: 4:00AM – 8:00PM | Saturday and Sunday: 4:00AM – 7:00PM
Sales: N/A
Dealer Support: N/A
Fraud: N/A
Insurance: 1-844-534-3099
Porting Department: N/A
Tech Support: N/A
Carrier(s) used by Boost Mobile
(CDMA): NO
(GSM-A): NO
(GSM-T): NO
(PCS): Sprint
(Other): NO
Boost Mobile Porting Instructions
You cannot view your Boost Mobile account number online. To get your Boost account number, you must contact one of their agents or call their customer service.
If you visit a Boost retail store location, they cannot see your account number or provide it for you. The systems they use to access your Boost Mobile account information do not show your account number. The employee will have to call their customer service line and wait on hold just like a customer to access your Boost Mobile account info.
How To Get Your Account Number For Boost Mobile?
First, call the customer service line. The automated system will verify your device.
Then wait for the opening message to go to English. You will need to enter your phone number when prompted.
Press option "4" when the system says "Technical Issues, press 4." Listen to all 7 or so menu options. At the end of these menu options wait 10 seconds. The system will prompt you to chat with a Boost Care customer service representative. Press "0" (zero).
After that, enter your 4-digit Boost PIN number at the prompt. (Your passcode for the Port Request will be this same 4-digit PIN).
Finally, the system should transfer you to a representative after a short wait. Ask the account representative to provide your Boost Mobile account number "for your personal records."
Notes: Boost programs their phones with a default security PIN (personal identification number). The default PIN code for all Boost Mobile prepaid devices is the last four digits of your Boost Mobile phone number. This is a PIN you can set, so if you chose a new number you will need to remember it.
If you forget your account number and PIN, Boost can send the PIN directly to your device. All you need to do is call their automated customer service from your cell phone. Then navigate through the automated system to reach the information you need. Your phone must be active to access this function.
Instructions To Reset Your Boost Mobile Account Security PIN:
Dial Boost Mobile customer service from an active phone. Their automated system will confirm your device. Wait for the options and choose "Account Management" when you hear it.
Listen for the "Update Account Preferences" option and select it. The system will ask for your four-digit Boost account security PIN. Input the wrong four-digit code, then again when prompted.
The automated system will send your PIN to the active Boost Mobile device. Look for a new text message on your phone to get your security PIN.
You can also visit the Boost Mobile website and click on "My Account". Then click "forgot pin" and follow their instructions. If you do not have Internet access or active Boost Mobile service, contact customer service.
To port away from Boost Mobile when the account is past due or suspended, you can talk to customer support and add a $3 daily plan. This reactivates the account so you can port out of Boost Mobile (a good tactic to avoid paying for a full month of service when you just want to port your number).
To use a Boost Mobile Device with another PCS network, the device must be active on a Boost Mobile account for 12 months straight. Your 12-month streak will continue if your account ever goes into grace period and you pay your bill within the grace period. However, if your account is ever deactivated and you lose your phone number, you will have to start the 12-month active cycle again.
Please contact Best Cellular customer service if you need help or can't find what you're looking for in our list of United States mobile virtual network operators and wireless communications service providers.