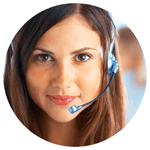 This is a brief overview of Cellular One and how to get the information you will need if you wish to port your phone number out to a different company. You can use the information below to get your Cellular One account number and password.
Cellular One Contact Info
Customer Service: 1-800-730-2351 | 1-928-537-7567
Hours: Monday – Sunday: 6AM – 6PM MST
Sales: N/A
Dealer Support: 1-928-537-0690
Fraud: N/A
Insurance: N/A
Porting Department: N/A
Tech Support: N/A
Carrier(s) used by Cellular One
(CDMA): NO
(GSM-A): AT&T
(GSM-T): T-Mobile
(PCS): NO
(Other): NO
Cellular One Porting Instructions
24 Month contract with a $240 cancelation fee. Everything is handled internally (no dealers!) and all porting is done in-store. The customer service reps don't know anything about porting and the rep we spoke with said I need to call a dealer to find out more.
Notes: We tried calling the dealer numbers provided by Cellular One. The first Cellular One dealer phone number we called said they are no longer a Cellular One dealer and the second one we called was out of service.
Cellular One may now be owned or operated by Consumer Cellular, as the Cellular One website shows ads for Consumer Cellular if they have no Cellular One stores in your area.
Please contact Best Cellular customer service if you need help or can't find what you're looking for in our list of United States mobile virtual network operators and wireless communications service providers.