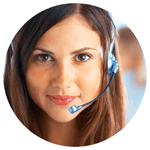 This is a brief overview of Choice Wireless and how to get the information you will need if you wish to port your phone number out to a different company. You can use the information below to get your Choice Wireless account number and password.
Choice Wireless Contact Info
Customer Service: 1-800-246-4239
Hours: Monday – Saturday: 6AM – 8PM (CST)
Sales: 1-800-246-4239
Dealer Support: Master Agents
Fraud: N/A
Insurance: N/A
Porting Department: 1-800-246-4239
Tech Support: 1-800-246-4239
Carrier(s) used by Choice Wireless
(CDMA): Verizon
(GSM-A): NO
(GSM-T): NO
(PCS): Sprint
(Other): other
Choice Wireless Porting Instructions
The tech at Choice Wireless said, "The Choice Wireless account number should be on your last invoice. We do not have passwords on accounts." – Upon further questioning, the Choice Wireless rep said, "Your account number will be given to you when you sign up for an account, or you can call the customer service line to get the account number as well. If the PIN/passcode is wrong, we will refuse a port but we will contact to your current carrier to let them know which information we need updated. It usually is done within 5 minutes of putting in your port reqeust."
Notes: Choice Wireless uses their own regional towers. If your plan allows for roaming, your phone will roam to Sprint towers. For example, if you set up service at the store in Chama, NM, your phone would be roaming to Sprint towers. There are many individual locations in NM and NV that work as Corporate stores, in addition to "Authorized Agents." Hours of operation for each individual location may vary. Choice Wireless is a subsidiary of Commnet Wireless.
Please contact Best Cellular customer service if you need help or can't find what you're looking for in our list of United States mobile virtual network operators and wireless communications service providers.