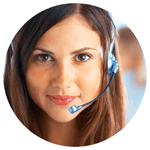 This is a brief overview of Claro Puerto Rico and how to get the information you will need if you wish to port your phone number out to a different company. You can use the information below to get your Claro PR account number and password.
Claro Puerto Rico Contact Info
Customer Service: 1-800-981-2355 | 787-763-3333
Hours: Monday – Sunday: 8:00AM – 7:00PM (AST)
Sales: N/A
Dealer Support: N/A
Fraud: N/A
Insurance: N/A
Porting Department: 787-751-5151
Tech Support: N/A
Carrier(s) used by Claro
(CDMA): Verizon
(GSM-A): NO
(GSM-T): NO
(PCS): NO
(Other): GSM, UMTS
Claro PR Porting Instructions
You must contact Claro PR for your PIN. Also, verify the Account Number which can be found on Claro's website. According to multiple sources, Claro Puerto Rico claims they do not offer number-portability for transferring telephones to the United States or will make the process very difficult. As a US unincorporated territory, Puerto Rico does fall under FCC jurisdiction and therefore it is illegal for any carrier there to refuse a number port. You may need to reference the FCC Guidelines for more information.
Notes: Claro's phone numbers may require using International Dialing if you are calling from the US. Claro was introduced in Puerto Rico on May 18, 2007-May 18, 2014 as a replacement for Verizon Wireless. It is the wireless arm of Puerto Rico Telephone, which offers landline telephone and data services on the island. As of 2014, Claro PR shut down its Verizon CDMA network and now uses exclusively GSM, UMTS, and LTE. Verizon customers in the US can now roam through Open Mobile in Puerto Rico.
Please contact Best Cellular customer service if you need help or can't find what you're looking for in our list of United States mobile virtual network operators and wireless communications service providers.