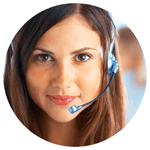 This is a brief overview of Credo Mobile and how to get the information you will need if you wish to port your phone number out to a different company. You can use the information below to get your Credo Mobile account number and password.
Credo Mobile Contact Info
Customer Service: 1-800-411-0848
Hours: Monday – Friday: 5:30AM – 7:30PM (PST) | Saturday – Sunday: 7:00AM – 5:00PM (PST)
Sales: 1-877-762-7336
Dealer Support: N/A
Fraud: N/A
Insurance: N/A
Porting Department: N/A
Tech Support: N/A
Carrier(s) used by Credo Mobile
(CDMA): Verizon
(GSM-A): NO
(GSM-T): NO
(PCS): NO
(Other): NO
Credo Mobile Porting Instructions
To get your Credo Mobile account number, text: ACCOUNT to: 27336. Credo Mobile does not use a passcode so you will need to use: 1234 if the service you are porting to requires a passcode. (Most do).
Notes: Credo Mobile states that they donate over $150,000 monthly to liberal/ progressive non-profit organizations. As of August, 2017 Credo Mobile says they have donated over $83,000,000.00 to these causes. Many progressives have began porting their numbers out of Credo Mobile after blogs started calling Credo Mobile a scam as early as 2013 and customers have complained about their overpriced plans.
When comparing their plans to basically any other phone company in America, we were amazed by how high the prices are but many progressives don't mind paying the extra fees and locking into a 2-year contract because the company donates money to groups like:
Planned Parenthood
Democracy Now!
National LGBTQ Task Force Action Fund
American Civil Liberties Union (ACLU)
Win Without War
Muslim Advocates
NAACP Legal Defense Fund
Moms Demand Action for Gun Sense in America
International Gay and Lesbian Human Rights Commission
Black Lives Matter Fund
We can't tell you where to spend your money but we recently helped a customer port away from Credo Mobile because he said, "at first I signed up for their service because it seemed like a good way to donate to causes I support and believe in. I enjoyed feeling like I was doing a good thing every month when I paid my phone bill… But I recently got to thinking and decided that I don't support or agree with every organization these people give my money to and I would probably do a lot more good to save the money I was wasting and donate it WHERE I WANT IT TO GO instead of letting some corporate bigwig blow my money where he wants to spend it."
Some of the fees that Credo Mobile charges are a "line access fee" of $40 per month for smartphones and they require users to sign a 2-year contract. With Credo Mobile, 1GB of mobile data costs users an additional $30 per month. That means users would pay $70/mo. for an extremely basic plan.
Please contact Best Cellular customer service if you need help or can't find what you're looking for in our list of United States mobile virtual network operators and wireless communications service providers.