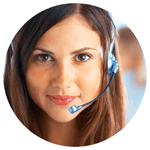 This is a brief overview of Earth Tones Wireless and how to get the information you will need if you wish to port your phone number out to a different company. You can use the information below to get your Earth Tones Wireless account number and password.
Earth Tones Wireless Contact Info
Customer Service: 1-888-327-8486
Hours: Monday – Friday: 8:30AM – 5:30PM PST | Saturday: CLOSED | Sunday: CLOSED
Sales: N/A
Dealer Support: N/A
Fraud: N/A
Insurance: N/A
Porting Department: N/A
Tech Support: 1-800-466-1550
Carrier(s) used by Earth Tones Wireless
(CDMA): ?
(GSM-A): ?
(GSM-T): ?
(PCS): ?
(Other): ?
Earth Tones Wireless Porting Instructions
It appears that Earth Tones Wireless may have been sold to Dish Network.
Notes: Our reps attempted to contact Earth Tones Wireless through the numbers listed on their website; however, the Customer Support number routes to DISH Network and the Sales line is a survey telemarketing system.
Please contact Best Cellular customer service if you need help or can't find what you're looking for in our Carrier/MVNO List.