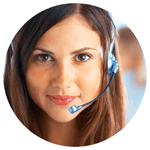 This is a brief overview of FMP Wireless and how to get the information you will need if you wish to port your phone number out to a different company. You can use the information below to get your FMP Wireless account number and password.
FMP Wireless Contact Info
Customer Service: 1-757-726-7237
Hours: N/A
Sales: N/A
Dealer Support: N/A
Fraud: N/A
Insurance: N/A
Porting Department: N/A
Tech Support: N/A
Carrier(s) used by FMP Wireless
(CDMA): Verizon
(GSM-A): NO
(GSM-T): NO
(PCS): NO
(Other): NO
FMP Wireless Porting Instructions
FMP Wireless appears to be out of business. There is very little mention of them online and their website is no longer working. See notes for more info.
---
Notes: Our team contacted a rep from FMP wireless through Facebook Messenger on 07/20/2017. The chat representative stated, "The temporary customer service number is 757-726-7237" and said that they are, "in the process of re-launching our cellular service." We will update this information as it becomes available. At this time it does not look like FMP Wireless will be operational in the near future as their website has been down for numerous months.
Please contact Best Cellular customer service if you need help or can't find what you're looking for in our list of United States mobile virtual network operators and wireless communications service providers.