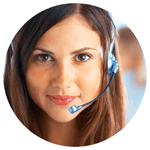 This is a brief overview of Google Voice and how to get the information you will need if you wish to port your phone number out to a different company. You can use the information below to get your Google Voice account number and password.
Google Voice Contact Info
Customer Service: N/A
Hours: N/A
Sales: N/A
Dealer Support: N/A
Fraud: N/A
Insurance: N/A
Porting Department: N/A
Tech Support: N/A
Carrier(s) used by Google Voice
(CDMA): NO
(GSM-A): NO
(GSM-T): NO
(PCS): NO
(Other): Other
Google Voice Porting Instructions
To port out of Google Voice, go to https://www.google.com/voice/unlock to unlock your number. Google Voice account numbers are the 10-digit phone number. Your Google Voice passcode is the last 4 digits of the phone number unless you changed it to something else. customers full name and address must match. It will take 4 to 7 business days for Google Voice to complete your port request. They charge a $3 fee to port from Google Voice if the number wasn't originally ported into Google Voice from a different carrier.
Notes: Google Voice is a very popular service that many business owners use to add a second line or to separate their personal and business numbers. Our company uses Google Voice because of a cool feature where they let you schedule times for different lines to ring.
Please contact Best Cellular customer service if you need help or can't find what you're looking for in our list of United States mobile virtual network operators and wireless communications service providers.