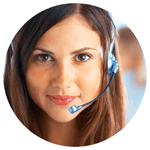 This is a brief overview of KDDI Mobile and how to get the information you will need if you wish to port your phone number out to a different company. You can use the information below to get your KDDI Mobile account number and password.
KDDI Mobile Contact Info
Customer Service: 1-877-890-5001 | 1-888-533-4649
Hours: Monday – Friday: 9:00AM – 10:00PM (EST) | Saturday: 9:00AM – 6:00PM (EST) | Sunday: CLOSED
Sales: 1-866-348-3370
Dealer Support: N/A
Fraud: N/A
Insurance: N/A
Porting Department: N/A
Tech Support: 1-877-520-0800
Carrier(s) used by KDDI Mobile
(CDMA): ?
(GSM-A): ?
(GSM-T): ?
(PCS): ?
(Other): ?
KDDI Mobile Porting Instructions
KDDI Mobile is an MVNO associated with H20 Wireless. They cater to Japanese-speaking customers and offer GSM SIM Cards for activation. Due to a language barrier and general lack of support, we were unable to obtain specific porting instructions. You can contact KDDI Mobile via the customer service line provided.
Notes: When we contacted KDDI Mobile for porting instructions, we reached their America customer service, but could not gain any information. The number we called was specifically for Japanese-speaking customers. Next, we were given a secondary number to call, which redirected us to H2O Wireless. After navigating the automated system, the customer service representative we contacted stayed on hold for 5 minutes while we were waiting to speak to a live "Customer Care Specialist" (who had no affiliation with KDDI America). Unfortunately, we were not able to obtain information regarding KDDI America coverage in the USA or Porting instructions.
Please contact Best Cellular customer service if you need help or can't find what you're looking for in our list of United States mobile virtual network operators and wireless communications service providers.