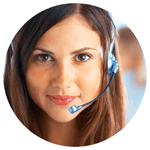 This is a brief overview of MetroPCS and how to get the information you will need if you wish to port your phone number out to a different company. You can use the information below to get your MetroPCS account number and password.
MetroPCS Contact Info
Customer Service: 1-888-863-8768
Hours: Not available without an active MetroPCS account
Sales: N/A
Dealer Support: N/A
Fraud: N/A
Insurance: N/A
Porting Department: 1-800-518-7519
Tech Support: N/A
Carrier(s) used by MetroPCS
(CDMA): NO
(GSM-A): NO
(GSM-T): T-Mobile
(PCS): NO
(Other): NO
MetroPCS Porting Instructions
A MetroPCS account number is a 9-digit number which can be found on your MetroPCS online profile. The passcode is the call-in passcode that you choose when activating your original MetroPCS account. Unfortunately, we were not able to obtain any more porting information.
Notes: It seems MetroPCS customer service is not available unless you're an active MetroPCS customer. There is an automated system that instructs you how to activate a BYOD phone and other options but without an active account, we were unable to reach a live person when trying to research porting instructions. Unlocking a MetroPCS device to use on another GSM network: If your MetroPCS device has been active with MetroPCS for 90 consecutive days, your phone is eligible to be unlocked to use on other GSM carriers. Please note, since MetroPCS phones are GSM, they cannot be used on carriers that use the CDMA (Verizon) network or PCS (Sprint) network.
Please contact Best Cellular customer service if you need help or can't find what you're looking for in our list of United States mobile virtual network operators and wireless communications service providers.