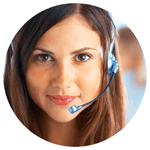 This is a brief overview of NET10 Wireless and how to get the information you need if you want to port your phone number out to a different carrier. Use the NET10 Wireless Porting Instructions below to get your NET10 Wireless account number and password.
NET10 Wireless Contact Info
Customer Service: 1-877-836-2368
Hours: 8:00AM – 11:45PM (EST) 7 days a week
Sales: N/A
Dealer Support: N/A
Fraud: N/A
Insurance: N/A
Porting Department: 1-877-836-2368
Tech Support: N/A
Carrier(s) used by NET10 Wireless
(CDMA): Verizon
(GSM-A): AT&T
(GSM-T): T-Mobile
(PCS): Sprint
(Other): NO
NET10 Wireless Porting Instructions
Your NET10 account number is the MEID or IMEI serial number of your device, which can be found on the back of the phone itself. If your device has a removable battery, the IMEI will be on a sticker under the battery. If your device does not have a removable battery, you can find the ESN printed in very small digits on the back of your device. The 'About' section within the settings of your phone also should contain your IMEI. Unfortunately this makes porting away from NET10 difficult for customers who have lost their phone or had it stolen before trying to port out.
Notes: Your NET10 account # is NOT the Phone Number. However, if you are using a BYOP SIM Card, your account number will be the last 15-digits of your NET10 SIM Card ICCID number. NET10 does not use passcodes, so enter 0000 if the operator you are porting into requires a passcode.
Please contact Best Cellular customer service if you need help or can't find what you're looking for in our list of United States mobile virtual network operators and wireless communications service providers.