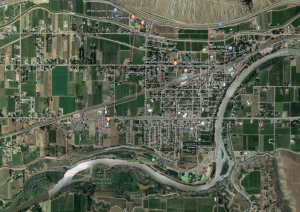 When people ask, "What is the Best Cellular coverage in Palisade, CO 81520", they typically want to know which specific carrier works best in their area. Best Cellular uses Every Tower Nationwide from Every Major US Carrier so you don't need to worry about which store to visit. We use Every Tower!
What is the Best Cellular Coverage in Palisade?
The free wireless coverage map tool can help you determine which carrier has the best coverage in your area. If you would rather, we can check for you. Feel free to stop in and let us check the Best Cellular coverage in your area. We are glad to help!
If you have a phone that you already like, Best Cellular in Grand Junction can help you upgrade from your existing carrier to the Best Cellular service with no activation fees.
You can keep your phone number as long as you don't owe your old carrier money. We can help you get the Best Cellular service in Palisade, CO 81520.
Can I get the Best Cellular coverage in Palisade if I already have a phone I like?
Bring your phone from almost any carrier Nationwide and it can be activated on the Best Cellular network in Palisade. The only phones we can't activate are phones that are either locked to a carrier, financially ineligible or stolen phones. If you actually own your phone and it isn't SIM locked, we can activate it for you!
If you're not sure the status of your phone, we will be happy to check it out for you for free!