Description
SIMGLW406R is an (End of Life) Sprint SIM Card that has been replaced by SIMGLW426R Sprint SIM Cards.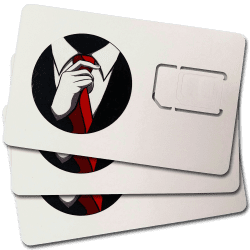 Buy Sprint SIMGLW406R SIM Cards (SKU: CZ2104LWR) for use in the Apple iPhone 5 or a number of HTC and Motorola phones. Please note, the iPhone 5 requires a different SIM Card from its siblings, the iPhone 5c and iPhone 5s. If you have a Sprint iPhone 5, the 406R (CZ2104LWR) SIM Card is the one you need. With over 44 different Sprint SIM Cards, finding the correct one can be challenging. We have listed compatible devices below for your convenience. For additional compatibility inquiries, please consult the full Sprint UICC list at the bottom of this page. Also note, these 760492013512 cards are re-usable with any compatible phone and network.
UPC: 760492013512
SKU: CZ2104LWR
Part: SIMGLW406R
Compatible Devices
Apple iPad Mini – Sprint Postpaid / SPP
Apple iPhone 5 – Sprint Postpaid / SPP
HTC One E8 (0PAJ5) – Sprint Postpaid / SPP
HTC One H/K Edition – Sprint Postpaid / SPP
HTC One M8 (831C)
Motorola Moto X (XT1056 1st Gen) – Sprint Postpaid / SPP
Sprint SIMGLW406R SIM Card Details
SIMGLW406R SIM Cards are 4FF (Nano) SIM Cards built to be activated in Apple, HTC, and Motorola handsets.
Complete List: UICC Matrix – (All Sprint SIM Card UICC Details)