Description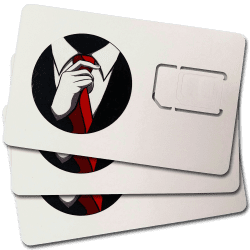 SIMOLW406R is an (End of Life) Sprint SIM Card that has been replaced by SIMOLW416R Sprint SIM Cards.
Sprint SIMOLW406R SIM Cards (SKU: CZ4104LWR) are a worldwide LTE/GSM 4FF USIM with unknown device compatibility. (End of Life).
UPC: 854798005033
SKU: CZ4104LWR
Part: SIMOLW406R
Compatible Devices
NO LISTED COMPATIBILITIES
Sprint SIMOLW406R SIM Card Details
In our research, we could not find any devices (mobile, M2M, or otherwise) that are compatible with the SIMOLW406R SIM Card. Since this SIM Card (SKU: CZ4104LWR) is now End Of Life, we may have very few in stock. Please contact us to confirm quantities available before ordering so we can ensure top quality service.
Complete List: UICC Matrix – (All Sprint SIM Card UICC Details)