Description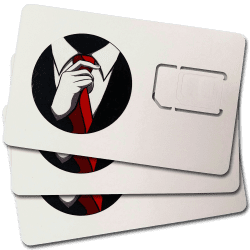 SIMOLW416R is the newer Sprint SIM Card that is replacing the (End of Life) SIMOLW406R Sprint SIM Cards.
Sprint SIMOLW416R SIM Cards (SKU: CZ4114LWR) are a Worldwide LTE/GSM removable 4FF USIM SIM Card compatible with the Sharp Aquos Crystal. We ship to all continental states for free. Please note, we can not ensure compatibility with any devices not listed below.
UPC: 854798005071
SKU: CZ4114LWR
Part: SIMOLW416R
Compatible Devices
Boost Mobile Sharp Aquos Crystal
Sprint Sharp Aquos Crystal – Postpaid
Virgin Mobile Sharp Aquos Crystal
Sprint SIMOLW416R SIM Card Details
The SIMOLW416R is a 4FF (Nano) SIM Card designed to be used in the Sharp Aquos Crystal. We have not found another device that is compatible with this SIM Card (SKU: CZ4114LWR). You can install these SIM Cards yourself! Simply power your handset off, remove the SIM Card tray from your device (if applicable), install the SIM Card, reinsert your SIM Card tray and power your device back on.
Complete List: UICC Matrix – (All Sprint SIM Card UICC Details)