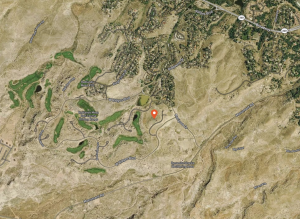 Redlands Mesa, CO is a beautiful area near Grand Junction, in close proximity to Colorado National Monument. If you live in Redlands Mesa, or near Colorado National Monument, Best Cellular has the highest ranked phone coverage in the area. We have the unique ability to connect our customers to any major wireless carrier in the USA through our multi-carrier MVNO wholesale agreements!
What is the Best Cellular Coverage on Redlands Mesa?
In Redlands Mesa, CO 81507 there are many wireless providers who offer phone service. Below is the actual ranking of each mobile network in the Redlands Mesa area. Feel free to stop by Best Cellular in Grand Junction or the Best Cellular store in Grand Junction if you have questions or would like to get started with a new plan!
Best Cellular offers service from Every Tower from Every Major Network. in the USA
Best Cellular offers the same kind of service as a 2-Year contract plan, but without a contract.
Also, Best Cellular DOES NOT have Contracts!!!
What is the Best Cellular Coverage in Redlands Mesa?
We provide a Coverage Map Tool, to inform you which network works the best in the chosen area.
Best Cellular has two local stores in Grand Junction and Hotchkiss if you want more information on phone coverage. You can as well call the local Grand Junction Stores for information on the Redlands Best Cellular Coverage.
But I want a better phone
If you have a phone you want to switch from, Best Cellular can help you upgrade. Get a better phone for the best price. Also, Best Cellular offers FREE porting if you want to keep your old phone number. As long as you don't owe your old carrier money, we can take care of it for you. You also have the choice to keep your old phone, if it is something you would prefer. Best Cellular can activate your old phone, as long as it is not locked. Another amazing thing about Best Cellular is that once you buy a phone from a Best Cellular store, the phone and number belongs to you from day one. (No making 20 on-time payments to unlock the phone).
Why Best Cellular?
We are American Owned and Operated. We have American Customer Service! We don't outsource customer service! (No pressing 1 for English). When you call Best Cellular Customer Service, you call directly to one of the local stores and talk to a local Best employee.