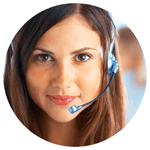 This is a brief overview of Republic Wireless and how to get the information you will need if you wish to port your phone number out to a different company. You can use the information below to get your Republic Wireless account number and password.
Republic Wireless Contact Info
Customer Service: N/A
Hours:
Sales:
Dealer Support:
Fraud:
Insurance:
Porting Department:
Tech Support:
Carrier(s) used by Republic Wireless
(CDMA): NO
(GSM-A): NO
(GSM-T): T-Mobile
(PCS): Sprint
(Other): Other
Republic Wireless Porting Instructions
To port away from Republic Wireless, you will need to obtain your account number and PIN.
Your account number for Republic Wireless phones is the 10-digit phone number active on the account.
The passcode is your 5-digit ZIP Code. (We recommend verifying the ZIP Code they have on file before trying to port.)
Your PIN Number is the four-digit number you chose when activating with Republic Wireless. (If you have forgotten your PIN or would like to reset it, please see the instructions below.)
How to change your Republic Wireless PIN:
Start by signing into your account.
 Next, click account settings.
Then choose, "PIN."
On the next screen, you will see an icon that looks like a pencil. Click the pencil to edit your PIN.
On that page, you will be able to create a new PIN number. Your new Republic Wireless PIN number must be four-digits long and cannot contain letters or symbols, only numbers.
You will need to enter your PIN in again for verification.
Finally, click update and you are done!
Notes: Republic Wireless does not offer a customers service number of any kind. We have conducted extensive research trying to find one, but it's simply something they do not offer to their customers.
Please contact Best Cellular customer service if you need help or can't find what you're looking for in our list of United States mobile virtual network operators and wireless communications service providers.