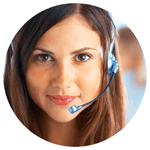 This is a brief overview of ROK Mobile and how to get the information you will need if you wish to port your phone number out to a different company. You can use the information below to get your ROK Mobile account number and password.
NOTICE: ROK Mobile has lost their MVNO agreement with both Sprint & Verizon. They are no longer able to support Verizon or Sprint coverage. That means there will be no more ROK Mobile Verizon service and also no more ROK Mobile Sprint service, period. If you are affected by this, we can port you over to Best Cellular prepaid with no activation fees. All you will pay is your first month of service! To activate online visit our online activation page.
ROK Mobile Contact Info
Customer Service: 1-877-644-1182 | 1-909-597-7300
*When calling ROK Mobile customer service, the phone numbers seem to be disconnected.
Hours: Monday – Friday: 8:00AM – 5:00PM | Saturday: CLOSED| Sunday: CLOSED (PST)
Sales: N/A
Dealer Support: N/A
Fraud: N/A
Insurance: N/A
Porting Department: 1-909-597-7300
Tech Support: N/A
Carrier(s) used by ROK Mobile
(CDMA): Verizon
(GSM-A): AT&T
(GSM-T): T-Mobile
(PCS): Sprint
(Other): NO
After discontinuing their Verizon coverage, ROK Mobile is finally shutting down their Sprint side as well. The last port out date, if you're still using a Sprint phone on the ROK Mobile network is 8/31/2018 at 12:00 AM (EST).
ROK Mobile Porting Instructions
The ROK Mobile account number is now the MDN or phone number and the PIN is the last four digits of the MDN. Apparently, it is a 2 step process that you do a port request, then contact Verizon to escalate to Tier 2 porting center so Verizon can release the number. If you are porting a phone number into Best Cellular from ROK Mobile service, our techs will handle this for you. *We have tried this will know Monday morning if this is correct. Thanks!
To port out of ROK Mobile, you will need to use your ROK Mobile account number & you will also need your passcode or PIN. Your ROK Mobile Passcode is the last 4 digits of your phone number unless you changed it. (It was possible to set a custom PIN.)
We also recommend verifying the address you have on file and use that EXACT address when porting into the new carrier. If you do not confirm your address, the port will likely fail.
Notes: ROK Mobile previously listed their business hours as 7:00 AM to 10:00 PM (EST), Monday through Saturday. They also originally had coverage through Verizon and Sprint towers, but as of May 08, 2018 their website lists AT&T as their only carrier coverage.
Please contact Best Cellular customer service if you need help or can't find what you're looking for in our list of United States mobile virtual network operators and wireless communications service providers.