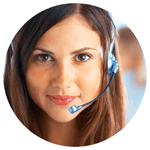 This is a brief overview of how to port your number out of TDS Telecom and how to get the information you will need to port your number to a different phone company. You can use the information below to get your TDS Telecom account number and password.
Customers trying to port their number away from TDS Telecom may need to file a complaint with the FCC in order to get their number released. Porting a phone number out of TDS Telecom has proven to be one of the most difficult tasks we've ever encountered.
TDS Telecom Contact Info
Customer Service: 1-888-225-5837
Hours: Monday – Friday: 8:00AM – 5:00PM (CST) | Saturday – Sunday: Closed
Carrier(s) used by TDS Telecom
(CDMA): NO
(GSM-A): NO
(GSM-T): NO
(PCS): NO
(Other): Other
TDS Telecom Porting Instructions
TDS Telecom customers get a paper statement that will have billing address, along with the account number (which is the phone number). Account PIN is not listed on the billing statement but will be a four-digit number. If an existing customer needs to call for support, the 10-digit phone number and four-digit PIN number is required by the TDS Telecom automated customer service system.
Notes:
One specific port request we submitted 17 days ago is still being refused by TDS Telecom. We have submitted a port request for this customer (4) separate times. We have encountered multiple TDS Telecom employees who made up numerous excuses about why they refused to release this customer's port request.
On the last call, they want a "customer code" and an "LDL" and promised that they would email us and cc the customer from CarrierServiceCenter@TDStelecom.com with an explanation of what these are. (We're still waiting).
On a previous port request, the TDS Telecom customer service rep said that "they are backed up on all the port out requests and probably haven't gotten to it yet."
Other TDS customer service reps we have spoken to (more than a week after submitting the port request) said that there were no notes on the account indicating that the customer was trying to port out.
The original TDS Telecom Sales number: 1-970-872-6087 is now out of service.
Please contact Best Cellular customer service if you need help or can't find what you're looking for in our list of United States mobile virtual network operators and wireless communications service providers.