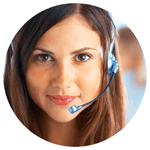 This is a brief overview of Tempo Wireless and how to get the information you will need if you wish to port your phone number out to a different company. You can use the information below to get your Tempo Wireless account number and password.
Tempo Wireless Contact Info
Customer Service: 1-888-589-7957
Hours: Monday – Friday: 9:00AM – 6:00PM | Saturday: CLOSED | Sunday: CLOSED (EST)
Sales: Option #3
Dealer Support: 1-866-737-5825
Fraud: N/A
Insurance: N/A
Porting Department: Option #1
Tech Support: Option #2
Carrier(s) used by Tempo Wireless
(CDMA): NO
(GSM-A): ?
(GSM-T): T-Mobile
(PCS): Sprint
(Other): NO
Tempo Wireless Porting Instructions
We're told that customers must speak with Tempo Wireless customer service to obtain your Tempo Wireless account info but this has proven to be extremely difficult. See notes.
Notes: Tempo Wireless offers service through a MLM (Multi-Level Marketing) structure. Our reps called on multiple occasions to speak to a main customer service department with no result. Calls ended with a voicemail, notice of a disconnected extension, or an extended hold with no answer.
Please contact Best Cellular customer service if you need help or can't find what you're looking for in our Carrier/MVNO List.