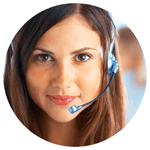 This is a brief overview of Univision Mobile and how to get the information you will need if you wish to port your phone number out to a different company. You can use the information below to get your Univision Mobile account number, PIN, and password.
Univision Mobile Contact Info
Customer Service: 1-888-777-0446 (This number now forwards to Ultra Mobile customer service)
Hours: Out of business as of July 11, 2017
Sales: N/A
Dealer Support: N/A
Fraud: N/A
Insurance: N/A
Porting Department: N/A
Tech Support: N/A
Carriers
(CDMA): NO
(GSM-A): NO
(GSM-T): T-Mobile
(PCS): NO
(Other): NO
Univision Mobile Porting Instructions
To port your phone number away from Univision Mobile, you will need to obtain your customer account number and PIN number. First, get your account number. To do so, you will need to call their customer service line and speak to a live representative. Next, ask the customer service representative to provide your account number. Please note you are not required to provide a reason for porting out and you can simply tell them you need the account number for personal reasons. Lastly, verify your PIN Number when you contact their customer service.
Univision Mobile uses the last four digits of your phone number as the PIN number. If you forgot your phone number, you can typically find it in the 'About' settings or contacts app on your phone. Otherwise, you can try calling or texting another cell phone and writing it down.
Notes: The Univision Mobile brand was purchased by Ultra Mobile. On July 11, 2017, Univision Mobile fully migrated over to Ultra Mobile – Migration times varied based on the customer's plan renewal date, but most accounts seem to be fully transitioned now. Their website is no longer accessible for customer-use and as of July, all new customer inquiries will be handled by Ultra Mobile. If you are looking to port your phone number away from Ultra Mobile to another carrier, we provide support for that as well.
Please contact Best Cellular customer service if you need help or can't find what you're looking for in our list of United States mobile virtual network operators and wireless communications service providers.