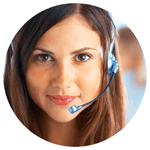 This is a brief overview of Value Wireless and how to get the information you will need if you wish to port your phone number out to a different company. You can use the information below to get your Value Wireless account number and password.
Value Wireless Contact Info
Customer Service: 1-732-446-6677
Hours: N/A
Sales: N/A
Dealer Support: N/A
Fraud: N/A
Insurance: N/A
Porting Department: N/A
Tech Support: N/A
Carrier(s) used by Value Wireless
(CDMA): ?
(GSM-A): ?
(GSM-T): ?
(PCS): ?
(Other): ?
Value Wireless Porting Instructions
Reviewing the Value Wireless website, it does not look like they have customers at this time. We cannot find any retail store locations or information of any kind. The Value Wireless website does not appear to be complete and there is nothing available to purchase. At this time, there are no Value Wireless porting instructions to provide.
---
Notes: When calling the Value Wireless customer service line, it goes to a message saying, "The person at extension 1001 is not available right now," and the caller is prompted to leave a message. There is very little information on the Value Wireless website. The site has not been updated in quite some time, almost like it is a very new startup or the business has shut down. According to the Value Wireless terms and conditions, they are owned by i Luv Wireless, LLC.
Please contact Best Cellular customer service if you need help or can't find what you're looking for in our list of United States mobile virtual network operators and wireless communications service providers.