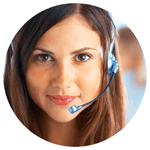 This is a brief overview of Wireless Services US and how to get the information you will need if you wish to port your phone number out to a different company. You can use the information below to get your Wireless Services US account number and password.
Wireless Services US Contact Info
Customer Service: 1-419-346-2273
Hours: N/A
Sales: N/A
Dealer Support: 1-419-346-2273
Fraud: N/A
Insurance: N/A
Porting Department: N/A
Tech Support: N/A
Carrier(s) used by Wireless Services US
(CDMA): Verizon
(GSM-A): NO
(GSM-T): NO
(PCS): NO
(Other): Other
Wireless Services US Porting Instructions
The Wireless Services US porting system is automated. It will release them automatically with no resolution requirements based on the time submitted. The FCC states that an MVNO has a full day to respond. The system is set to release 3 business hours after received… in order.
On 7/31/2017 – Wireless Services US (WSUS) announced that they will no longer be able to keep their doors open. Numbers are being ported out now. – Wireless Services US is a dealer service, not a direct to consumer MVNO. There are dozens of resellers active with Wireless Services US and the porting information should be the same for all resellers. Best Cellular is helping WSUS dealers and white label MVNOs to bulk migrate their customers into Best Cellular service.
WSUS dealers are able to keep their existing customer base and earn 15% commissions on every activation and replenishment after being approved as a Best Cellular dealer.
Notes: Best Cellular will be the new provider for dealers continuing the brands they launched with WSUS / Wireless Services US.
Please contact Best Cellular customer service if you need help or can't find what you're looking for in our list of United States mobile virtual network operators and wireless communications service providers.