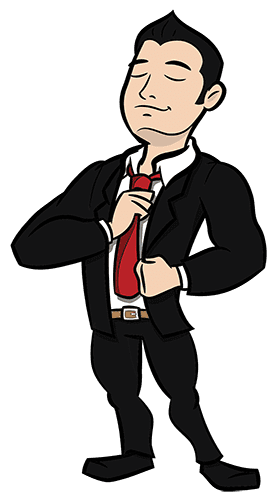 Best Cellular is an American company dedicated to providing the best coverage and the best service. Enjoy the best customer service you've ever had. Click one of the buttons to get started. If you want to know more, read on to find out how we earn the trust and loyalty of our customers.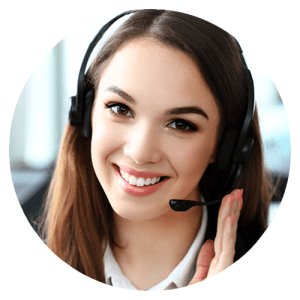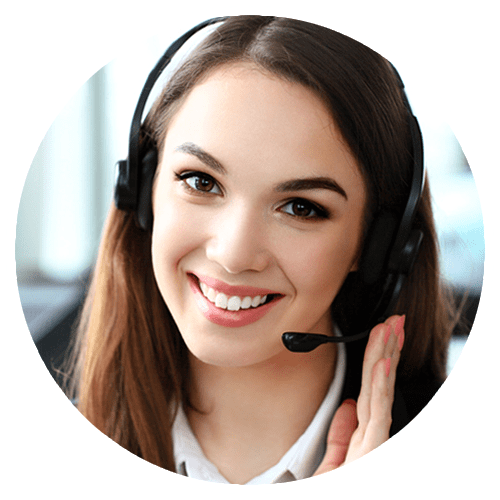 American Customer Service
As an American-owned business, we take pride in caring for our own friends and neighbors. Our customer service is available 24 hours a day, 7 days a week and staffed by friendly American representatives. Best Cellular is proud to create American jobs while also offering incredible service! We hire friendly staff who have a strong desire to learn, then train them to ensure they have the knowledge to help you best. The available options can be overwhelming. We will help you compare and find the right prepaid wireless plan and coverage for your needs. If you want help making your choice, give us a call.
Creating American Jobs
Unfortunately, many companies use outsourced customer service centers based in other countries. While this saves a lot of money for their corporation, it puts the American economy at risk. This practice also leads to frustrated customers. Often the outsourced rep on the other end doesn't even understand English! No one wants to repeat themselves over and over to get simple information.
That's why Best Cellular never outsources any part of our staffing. Doing business with Best Cellular means doing business with Americans. Your money isn't sent off to fund some company overseas and our reps speak your language. Your dollars go to work right here on American soil to give you the customer service you deserve.
Customer Communication
Accessibility is important to us. That's why we're available on social media and through our website. Best Cellular wants to keep you in the loop on what is new with us, and we want to know how we can serve you better! If you want to talk to a live person, we're always only a phone call away. Don't just take our word for it – see how existing customers feel about us on our reviews page!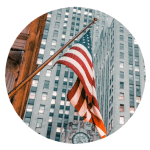 Transparency
Best Cellular brings transparency to our pricing, Terms of Service, and Usage Policies. It's all freely accessible online, anytime. You can trust that we will stand by our word as well as keep you informed. Many times we can provide better services or prices than what you currently use. In that case, we'll definitely let you know. But if not, there are no hard feelings – the choice is always yours. A reasonable return policy makes sure you are fully satisfied with a phone or accessory. We follow the golden rule – to treat our clients as we ourselves would want to be treated.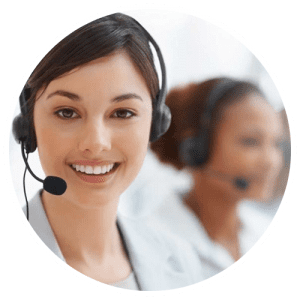 No Hidden Fees
At Best Cellular we are honored that you have chosen to do business with us, but we don't charge you for it! Many companies demand fees from new customers upfront. Activation fees, line access charges, "service convenience" fees, charges to transfer contacts – the list goes on and on. We have no hidden fees because we have nothing to hide. With Best Cellular, the only thing that will surprise you is our extraordinary service.
Clearly Defined Pricing And Plans
We believe in open and clear pricing levels that don't change unexpectedly. The prepaid wireless plans we offer clearly define what you will pay and what you get. We do not charge any extra fees, so your monthly rate will not change unless you switch plans.
Security And Privacy
Before making any changes to your account, we verify your identity by asking your personal security question. On top of your Account PIN, this prevents fraud, scams, and other malicious activity. Call times and records, data usage, and other metadata are only given to the account owner. Besides our rigorous security measures, we never share any account information with third-parties… EVER.
Dependability
People rely on their cell phones as an important part of everyday life. With this in mind, Best Cellular promises never to change anything in your plan without letting you know. Ask any of our current subscribers – the only time their accounts change is when we get them a better deal! (In the past 3 years alone, we have improved our rates 5 times.) We are always looking for ways to improve our service and save you money.
Best Cellular Coverage
We match your location to the best available coverage. Our reps find the Best Coverage for your everyday activities, whether at work, play, or travel. Once we know the best wireless coverage in your area, then we recommend the phone and service that fit your needs. Our nationwide company reach means that we can optimize our service – this translates to fewer dropped calls or texts for you!
Savings For New And Existing Customers
Every time our rates drop, you save money! It's common practice in the cellular industry to only offer new clients the latest deals. Wireless companies that "grandfather you in" to old rate plans are often not giving you a better deal. Instead, they're locking customers into a worse rate than is currently available for their new subscribers. That's not how we do business! Best Cellular offers pricing improvements not only to new customers but also longtime subscribers. We appreciate the loyalty of our existing customers and make sure they always get the best deals.
Dedication
Although BestCellular.com started in 1998, our team is as focused on improvement today as we were in the beginning. New technologies and feature developments come through every year, but one thing remains the same – Best Cellular is committed to helping our customers in any way we can.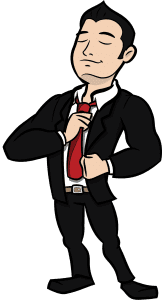 The Freedom to Choose
For too long, cell phone customers have been railroaded into the best option for the carrier. Personal needs are cast aside in favor of corporate profits. Best Cellular is changing that. Our plans, coverage, and support let you find and keep what's in your best interest. With no long-term commitments and multiple carriers covering the entire country, you're sure to find a Best Cellular plan right for you. Never feel limited by your carrier again! Choose Best Cellular – choose freedom.
Buy Phones and SIM Cards Online
Shop our online store for new, refurbished, and pre-owned phones. Our online store features many cases, screen protectors, and other phone accessories to make your phone truly yours. Customers can buy SIM Cards online to activate a phone with Best Cellular, even if they do not live near a Best Cellular dealer. We also sell signal boosters for customers who live in poor coverage areas. Our signal boosters are compatible with all major American carriers. We offer home, office, and automotive signal boosters.
Bring Your Own Device
You do not have to buy a phone from Best Cellular to activate with us. If you have a reliable device you don't want to part with, we are happy to help you activate your own phone online. Don't worry about the details – we'll help you check out the phone for eligibility and compatibility.
Keep Your Phone Number
Don't want to give up the number you've had for years? No problem – our friendly staff can take care of the porting process for you. Whether you need to transfer from a landline or another carrier, we can handle it. Keep your number or get a new one, your choice!
Multiple Rate Plans
The Best Cellular rate plans give you the exact features you want with a price to match. Smartphone plans start at $40 a month, and we still offer lower plans for basic phones! With our service, you can switch plans from one month to the next with no hassle. Taking a trip? Bump up your Data allowance so you can access maps and search while traveling. Are funds getting tight? Lower your plan and save! The choice is always yours.
Nationwide Coverage
We have access to coverage on every tower from every major carrier in the USA! What happens when you move and your previous carrier doesn't have great service? We can in-house port your line to the best coverage in your area. Access to the very best wireless service, in every state across the country – that's Best Cellular.
In-House Porting
As a multi-carrier MVNO, Best Cellular is in a unique position – we don't compete with anyone but ourselves on coverage. No matter what towers you need to use, we can hook you up. With this in mind, we've made our In-house Porting process as seamless as possible. You can contact a Best Cellular customer service rep, and they will take care of the rest! Our goal is to place our clients on the best coverage no matter where they are. Keep your number and get your best coverage with Best Cellular today!
Family Options
Prepaid phone plans are a great way for families to activate phones for the kids without a contract. We offer parental controls so you can limit which cellular features children use. Disable mobile data access or MMS, set data limits and more! Many families reduce monthly expenses by using our low-cost plans while teaching the kids to use WiFi instead of mobile data.
Activate Your Own Phone
If you want to get hands-on, we offer DIY online activation through our easy-to-use portal. Activate your own phone online or buy a phone and have it shipped. Don't hesitate to call – our reps are available every step of the way to help you get up and running! The Best Cellular website is always on as well, with hundreds of pages available so you can get the exact information you need.
Support for Legacy Devices
A lot of customers come to us who want to keep their trusty flip-phone. We're glad to activate basic devices! Reusing your old phone not only means that you save money but you reduce physical waste at the same time. With the way technology is advancing, these phones won't be compatible forever. But as long as they'll activate on the network, Best Cellular will continue to support them.
No Contracts
Best Cellular prepaid plans only last one month – that's the extent of your commitment. If you want to change service or carriers for any reason, we are glad to help. Many cellular companies no longer use contracts, but they do sign you up for a 2-year payment plan on your device. Any device you buy from us up-front is completely yours. Our goal is to fulfill our customers' needs, not a contract quota.
International Long Distance
You will not pay a monthly charge to call outside the US. We offer competitive rates on prepaid ILD (International Long Distance) cards that never expire! If you spend $0.05 of your ILD Card, the remaining $4.95 will remain on your account until you need it – whether that's one month or one year from now. International calling is an available add-on to any plan we offer. Add a Best Cellular Cash Card and you are ready to call friends and family wherever they live. Another option is to share your ILD calling balance with other phone lines, such as your home phone.
Business Phone Flexibility
Prepaid phone service allows a business to scale without restrictive contracts. Add or remove lines of service at any time. You can also control text, data or other features on an employee phone number. Besides account control, finding the best coverage for your business needs is important. Our cross-carrier accounts let you connect each line to the right coverage. Don't waste time and resources trying to separately manage each employee's phone. Let Best Cellular provide the tools you need to save money while maximizing your efficiency.
Payment Options
Easy payment options make replenishments a breeze! Can't remember to renew your line every month? Auto-Pay will deduct 5 days before your due date – never lose service again. The Purchase Services option puts the control in your hands. Save a card on file and choose when to replenish on the plan you want. These options and more are available on your online dashboard. We also accept cash, cards, and checks in stores – whatever suits your needs. For online orders, we accept all major credit cards as well as PayPal.
Customer Assistance And Education
Our customers come first in everything we do. That's why we take the time to help each customer individually. Our staff is trained to assist you whether you're on iOS, Android, or a Windows device. Best Cellular team members are capable and ready to teach you how to use your phone – including email, navigation, and more. Creating clients that are comfortable using their device is important. We devote the time to educating our customers so they can conserve mobile data, use their phone efficiently, and ultimately save money!
MVNO/Carrier Database
For many cell phone users, porting from one carrier to another can be a major headache. So in 2017, we spent several months creating an unbiased information database of over 240 cellular companies in the US. This MVNO/Carrier Database provides exact steps for customers trying to port their number. Each listing shows contact numbers, porting instructions, and how to find account information. Even if you're not a Best Cellular customer you can access the database to find porting information for any carrier.
Sprint SIM Card Database
Our full-featured version of the Sprint UICC Database allows users to search for a specific Sprint device and find compatible SIM Cards. The Sprint SIM Card database shows exactly which SIM Card(s) fit a given phone. Then you can order the one you need directly from our web store. Dealers, customers, and carriers alike all use our database to help them make the right choice.
We're Helping Customers Save Money And Save Data
We take the time to educate our customers on the many ways they can reduce mobile data usage. This helps them save not only mobile data but money as well! Many companies sell customers plans with more data than they could ever use, but that's not always cost-effective. We help customers find the plan that fits their budget and also offers enough data for their needs.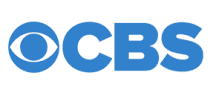 Summary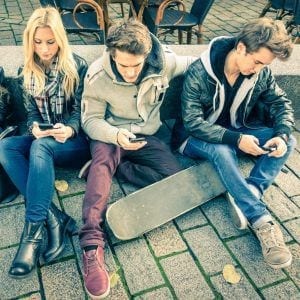 Service Type
Provider Name
Best Cellular
,
Telephone No.+1-970-549-2378
Area
Description
Best Cellular is an American phone company with service on Every Tower from Every Major wireless carrier Nationwide! You deserve the best service and the best quality coverage on your cellphone! Switch to the Best Cellular network today!