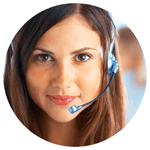 This is a brief overview of Comcast and how to get the information you will need if you wish to port your phone number out to a different company. You can use the information below to get your Comcast account number and password.
Comcast Contact Info
Customer Service: Must schedule a call online
Hours: After scheduling call online, an agent will call you when available.
Sales: N/A
Dealer Support: N/A
Fraud: N/A
Insurance: N/A
Porting Department: N/A
Tech Support: N/A
Carrier(s) used by Comcast
(CDMA): NO
(GSM-A): NO
(GSM-T): NO
(PCS): NO
(Other): Other
Comcast Porting Instructions
Your Comcast account number is found on the top-right corner of each bill you receive, and there is one account number for each billing address. Your account number is created when you sign up for any Comcast service and does not change. Each XFINITY Voice account has a single four-digit Voice Security PIN that protects access to voice features online and over the phone. If you are a new customer, you should have received your Voice Security PIN via an automated phone call or by postal mail. Before you can access certain details about your voice service, including billing details, voice information, and voice features, you may be asked to provide your Voice Security PIN. Online, your account number is associated with XFINITY usernames for each person on your account. Each XFINITY username has a contact email address, a password and a secret question and answer (in case you lose your password). The primary XFINITY username is the main username for the account.
Notes: Xfinity is a TV, Internet and Phone provider for wire line communications. The instructions above will tell you how to get your Xfinity account information if you need to transfer your phone service to a different provider.
Please contact Best Cellular customer service if you need help or can't find what you're looking for in our list of United States mobile virtual network operators and wireless communications service providers.