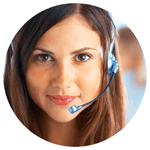 This is a brief overview of Cricket Wireless. Learn how to get the information you will need to port your phone number to a different company. You can use the information below to get your Cricket Wireless account number and password.
Cricket Wireless Contact Info
Customer Service: 1-800-274-2538
Hours: N/A
Sales: N/A
Dealer Support: N/A
Fraud: N/A
Insurance: N/A
Porting Department: 1-866-351-7678
Tech Support: N/A
Carrier(s) used by Cricket Wireless
(CDMA): NO
(GSM-A): AT&T
(GSM-T): NO
(PCS): NO
(Other): NO
Cricket Wireless Porting Instructions
Like many prepaid carriers, Cricket Wireless account information is available if you're willing to do a little digging. This page outlines how to get your Cricket account number and PIN. You will need your Cricket Wireless account number for porting out to another carrier.
How Do I Find My Cricket Account Number And PIN?
You can get your Cricket Wireless account number online or by calling the Cricket Porting Department. The Cricket Wireless account passcode is your four digit Authorization ID (or "AID").
The Cricket AID number applies to your entire Cricket Wireless account. It is the same for every device or line on that account. This is a PIN you can set at initial activation. You also use the AID to make changes to your account online.
How To Get Your Cricket Account Number Online
Cricket Wireless has online account access through their website. You can view bills online, purchase extra features, change your plan, and view account information.
You will need to use your 10-digit phone number to access your account online:
Navigate to the Cricket Wireless homepage.
Click on "My Account" tab. This will take you to My Cricket Account Customer Service options.
Under "Sign Up" fill in your phone number. Then click on "Next Step".
Check your mobile phone "Messages" app on for a text message from Cricket customer support. That message will include your password. Use it to log on to your MyCricket account.
Use your phone number and the password you received to fill out the "Log In" section.
Click on "Go to my Account" to view your online MyCricket account information.
If you have the MyCricket app installed on your device, you can see your account settings and account number by tapping on the settings gear in the upper right corner.
How Do I Reset My Cricket Wireless Password?
Did you forget your online account password? This section only applies for your online password, not if you forgot your PIN. You can reset it through the "My Account" section on the website:
On the sign-in page, find and click on "Forgot Password" to get started.
You need to fill in your Cricket phone number. Then complete the CAPTCHA challenge to confirm your humanity.
Click on Get Password to receive an SMS containing your temporary password on your active device.
Use the temporary password on the website and select Next. Then you can create a new password for your online account.
What Is The Cricket Customer Service Number?
If you're interested in calling or chatting, you can call Customer Service using the 11 digit phone number listed above (starting with 1-800).
How Do I Call The Cricket Wireless Porting Department?
If you need to transfer your number to another carrier, the Cricket Porting Department has a dedicated phone number. It is the 1-866 number next to "Porting Department" at the top of this page.
Is Your Cricket Account Locked?
If you do not log in to your online account for a period of time, you may receive a message that your account was locked to protect the security of your information. You need to contact Cricket Wireless to unlock access again.
How Do I Unlock My Cricket Wireless Phone?
Since AT&T owns and operates Cricket as an MVNO, they exclusively use their own GSM-A coverage. This means that a phone purchased from Cricket Wireless only includes a GSM-based antenna. This technology can only be used on AT&T and T-Mobile towers in the United States. You can "unlock" a Cricket Wireless device to switch service for another GSM carrier, but it will never be usable on Sprint or Verizon coverage.
What Is Account PIN Security?
As the main Cricket Service account holder, you can also enable "Account PIN security" which limits the other users from changing certain account features or making purchases. You create this number, listed as the current security PIN, when you first open an account. Cricket Wireless disables the "Account PIN Security" function by default.
You can share your account password and username with the other lines on your account. This lets them see account plans and features as well as line information under "My Account". If account PIN security is turned on, users can't add phone lines, get a new SIM card, add or remove features, change phone plans, or turn AutoPay on or off without the PIN.
Notes: Cricket Wireless is owned by AT&T.
Contact Best Cellular if you can't find what you're looking for in our list of United States telephone service providers.