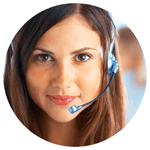 This is a brief overview of Español Mobile and how to get the information you will need if you wish to port your phone number out to a different company. You can use the information below to get your Español Mobile account number and password.
Español Mobile Contact Info
Customer Service: 1-866-265-9473
Hours: Español Mobile is out of business
Sales: N/A
Dealer Support: N/A
Fraud: N/A
Insurance: N/A
Porting Department: N/A
Tech Support: N/A
Carrier(s) used by Español Mobile
(CDMA): NO
(GSM-A): NO
(GSM-T): NO
(PCS): Sprint
(Other): NO
Español Mobile Porting Instructions
Español Mobile was an MVNO that carried service on Sprint towers. Their main market was Spanish-speaking customers, although they supported English-speaking customers as well. Espanol Mobile went out of business shortly after their inception in November of 2014.
Notes: Español Mobile offered customers the option to bring their own Sprint phone (BYOSP) and pay for prepaid service on PCS towers. They later went out of business and stopped offering service to customers. The last time Español Mobile was active in marketing was on June 9th, 2015 when they posted to their facebook page. Pix Wireless purchased the Español Mobile domain name later and Español Mobile has been out of business ever since.
Español Mobile phones can be activated on Best Cellular (PCS) service with no contract and no activation fees.
Please contact Best Cellular customer service if you need help or can't find what you're looking for in our list of United States mobile virtual network operators and wireless communications service providers.