We are excited to announce that Best Cellular is featured in an article by FierceWireless.com! The article is titled, "Best Cellular looks to expand overseas as MVNO market heats up." Fierce Wireless explains some of the plans Best Cellular has for the future, what we offer our customers, and the ways we plan to stay competitive in the prepaid cellular market.
About FierceWireless.com, "The wireless industry's daily monitor."
FierceMarkets, a division of Questex, LLC., registered FierceWireless.com on 02/15/2000.
FierceWireless.com provides breaking news and expert analysis of the trends shaping the wireless communication industry. They have a team of experienced editors who provide relevant and insightful information on the wireless market. Their editors cover topics ranging from wireless technology to network infrastructure, service virtualization, spectrum policy, handsets and more.
Of course, we consider them an authority on information pertaining to wireless carriers and device manufacturers, with news of the increasingly competitive wireless marketplace. Editors have received numerous honors, including a Jesse H. Neal Award in the category of Best Commentary. Notably, Fierce Wireless offers very helpful resources such as links to events, a newsletter (to stay up-to-date), and many informative articles pertaining to prepaid wireless companies.
Featured on Fierce Wireless
Firstly, we greatly appreciate the time and effort FierceWireless took to cover the developments we are making here at Best Cellular. Fierce Wireless did an excellent job, laying out details of the cellular plans we offer, predictions for Best Cellular's future, and taking direct quotes from our CEO, M. Curtis McCoy. Also, their article focused strongly on the ability BestCellular.com has to expand overseas. Of course, the high-quality content of the article shows how well FierceWireless knows their audience and the cellular industry.
FierceWireless Editor, Colin Gibbs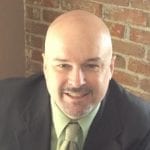 Colin Gibbs is the Editor of FierceWireless and has covered the mobile industry for more than a decade as a journalist, analyst, and consultant. Mr. Gibbs has appeared as a speaker at industry events and on national TV and radio broadcasts. Additionally, he previously managed Peak Mobile Insights, a boutique consulting firm he founded in 2014.
Best Cellular is honored to have drawn the attention and recognition of an industry expert such as Mr. Colin Gibbs.