Pocketnow referenced Best Cellular as being the first site to promote and review the new (Sprint compatible) BLU S1 from the Miami-based producer, "Bold Like Us" (BLU). Their article by Julian Wang referencing Best Cellular is titled, "Sprint probably won't carry the BLU S1, even though the phone supports the network". Although the site hasn't yet linked to BestCellular.com in Jules Wang's article, we do appreciate the mention in their article!
About Pocketnow.com
Writers at Pocketnow review smartphones, tablets, wearables and lots of cool gadgets. They also offer an award-winning podcast about everything they're most passionate about. Pocketnow.com was registered by Tomer Kaplan on February 14th, 2000. They have been helping readers choose the right portable devices for more than a decade. Pocket Now is one of the oldest publications that focuses exclusively on mobile technology. The company says that their main goal is to provide relevant and high-quality news, editorials, reviews and videos to phone fans both old and new. They publish articles covering almost every make and manufacturer of smart devices on the market.
The site is owned by a global investment fund based in Israel: HAGSHAMA KEEBALI INVESTMENTS TWO GENERAL PARTNERSHIP, that operates in the UK and USA. Editor-in-Chief Anton D. Nagy heads Pocket Now, and BWB marketing manages the company.
Jules Wang, News Editor and Podcast Host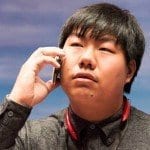 Mr. Jules Wang is currently News Editor for Pocketnow and also hosts the Weekly Pocketnow Podcast. He studied journalism at Emerson College before entering his current position. Julian Wang joined the Pocket Now team as an intern in June of 2014. As he edited and produced the Pocketnow Weekly podcast, alongside other video editing projects, he cemented himself as an integral part of the team. Julian Wang also hosted on-air at WERS-FM in Boston. His first smartphone was the Samsung Galaxy Admire in 2012, confirming that Jules Wang is indeed a veteran of the Android ecosystem.