Best Cellular Coverage in Mesa Colorado 81643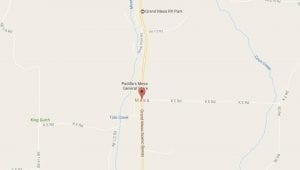 Mesa, Colorado is an unincorporated community near Molina, CO and not far from Powderhorn ski resort in Mesa County. The small community of Mesa, CO is in a pretty remote area where cellular service is very spotty on every wireless carrier. In the 81643 area code, (CDMA) coverage ranks #1 although very spotty and (GSM-A) coverage ranks second best.
Best Cellular offers coverage on Every Tower from Every Major carrier Nationwide and we're happy to help you find the coverage that works best for you! Stop by the local Best Cellular store in Grand Junction, CO 81503! Check who offers the best coverage in Mesa, Colorado 81643 using our free online coverage map tool.
What company has the best wireless coverage in Mesa Colorado 81643?
People living in not only Mesa, CO but customers residing in Palisade, Fruitvale, Collbran, Molina, De Beque and other neighboring towns will now be able to enjoy Best Cellular phone service. This world class phone service provider uses every tower from every major US network. This is a reason why people living in small town can now enjoy uninterrupted services with Best Cellular.
As a matter of fact, wireless coverage works best on the CDMA or what is known as the Red Network. It also works fine on PCS or Yellow Network. So in comparison to other phone service providers, Best Cellular lets customers choose from their wide range of wireless networks that would give the strongest support in the region where they live. If you are looking for your preferred wireless network offered by Best Cellular in the 81643 zip code, just ask for help from one of our representatives.
Port Your Own Number to Best Cellular
Choosing the most reliable phone service provider is the biggest concern for all those who come down to settle from one location to another. Therefore, Best Cellular will not only bring you the most effective coverage plans but would also allow you to bring your own device. The intention here is to let you retain your own number so that you don't lose your existing set of contacts. Your current phone just needs to have an active number that should not be locked with your existing carrier. Once you have ensured it yourself or by our experts, we will port your number for you. In other words, you will retain your old number and receive the services of Best Cellular.
Prior to opting for number portability, you need to meet a set of requirements as per Best Cellular:
Your existing number must be active with your current carrier.
Make sure that your previous balance is clear with no outstanding amount.
Your account should be activate and not suspended.
In order to access your account, our Best Cellular representatives will require some basic information from you. That includes your name, address, phone number, pin number and possibly more.
After you meet these requirements, your number will be eligible for portability. For this, you will not have to pay anything extra as Best Cellular does not have any hidden costs.
So are you looking forward to enjoying a seamless network with your mobile phone in Mesa, Colorado? Give us a call at 970-549-2378 or check out how to activate a phone on our website. We here at Best Cellular will be happy to serve you!