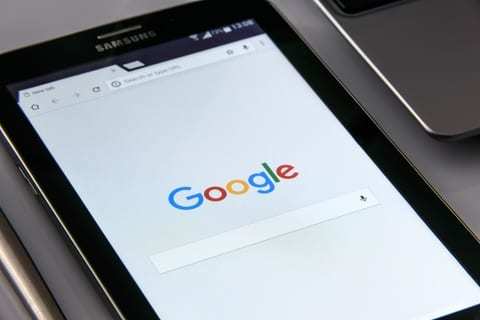 Most people use their smartphones for browsing the internet. Did you know that there are hundreds of browsers on the Play Store for your Android device? The browser is an app that gives you direct access to your favorite sites online. These are some of our top picks here at Best Cellular.
Google's Android browser provides an easy integration for your Google account into your web browsing. This allows you to sync up favorites, internet history, passwords, and more across devices. The Chrome browser focuses on fast operation, and also includes one-tap page translation. One of the best features is the Data Saver option, which we recommend as one of the easiest ways to save data and money on your monthly phone plan.
Mozilla has designed multiple versions of this browser for desktop and mobile platforms. Most notable is the inclusion of add-ons, which increase your browser's capabilities. You can do everything from blocking ads to automatically finding coupon codes while shopping. Firefox provides a private and customized browsing experience.
The Guardian Project designed and developed this fork of Firefox to support internet traffic through the Onion network. Unlike most browsers on the Play Store, any online activity through Orfox is encrypted and anonymous. This allows people in oppressive regimes to bypass filters and access information and communication services. Use this browser when you want your web surfing to be truly secure and private.
Brave aims to remove the most annoying aspects of browsing the web by including a built-in ad blocker. Designed for security and speed, Brave lowers page load times, performs better, and protects you from annoying ads and popups by default. If you don't want the headache of ads across the web, use the Brave browser for Android.
Dolphin is another one of the most popular mobile browsers on the Play Store. With a video downloader, AdBlock, and a built-in Flash player, there isn't much this Android browser can't do. Dolphin Browser also includes Sonar, a connected voice command feature, which gives users the ability to share web-pages or navigate directly to sites using their voice.
The Opera browser has been around for some time, both on desktops and Android. It includes an integrated ad-blocker and the "Opera mini" mode. This mode uses compression technology to save data, similar to the Chrome browser compression. Opera also includes a Smart News Feed for staying on top of the latest headlines.
Did we forget your favorite browser? Let us know! Call us at 970-549-2378 or use the Live Chat feature below.