Sign up for prepaid home phone services or no contract home phone service. Activate your own Pre Paid Home Phone Service box online or in a retail Best Cellular store. We offer prepaid home phone services on all (4) major US carriers with no contract, no credit check and no hassle. Prepaid home phone service can also be used for seasonal businesses who need a landline without a contract!
Do I need a SIM Card to activate Pre Paid Home Phone Service?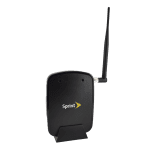 Home phone connect a.k.a. Landline Connect home phone service boxes use 3G Connectivity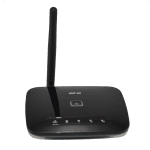 so Sprint or Verizon home phone boxes do not require a SIM Card to be activated with Best Cellular. If you want to activate an AT&T or T-Mobile home phone box, you can order a SIM Card online and we will ship it directly to you.
Prepaid home phone service can be a great way to activate a cheap landline phone without a contract. Offering the portability that no other land line does due to their small size! These prepaid home phones are great for temporary/mobile businesses or those that move regularly. Many of the landline boxes offer battery backups, so you can use your landline on the go! In addition, prepaid home telephone service is perfect for senior citizens who want to talk on the phone that still has a cable connected.
Activate Prepaid Home Telephone Service Online
Activate a home phone box from any carrier with Best Cellular prepaid home phone plans! Here's what you'll need if you have an:
Sprint Phone Connect

– Because the Sprint Phone Connect boxes are 3G and not GSM service, you can activate them online without a SIM Card! Simply Activate your own phone online with our no contract home phone service! If you need any help, please contact us and one of our friendly support team will be happy to help!

T-Mobile Hiport Home Phone Adapter

– To activate a T-Mobile Hiport home phone adapter on our prepaid home phone service, you will need to purchase a (GSM-T) SIM Card. We can activate your SIM Card with a new phone number or we can help you transfer your old number into Best Cellular from another carrier if it's available.

Verizon Home Phone Connect

– Activating a Verizon Home Phone Connect box on our prepaid home telephone service is quick and easy. Because it's a 3G device, you won't need a SIM Card. Simply activate your phone online and be sure to select the (CDMA) plans!
Don't get locked into sneaky contracts with hidden fees and extra charges. We help you get the Best Cellular service with no tricks! Buy prepaid home phone services with no hassle!