Description
SIMGLW406C is an (End of Life) Sprint SIM Card that has been replaced by SIMGLW446C Sprint SIM Cards.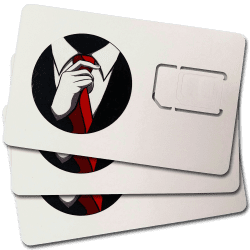 Sprint SIMGLW406C SIM Cards (SKU: CZ2104LWC) are an end of life Worldwide 4FF removable CSIM for use with many Apple devices on the PCS network. These SIM Cards enable connectivity with the Sprint network and any PCS MVNO on an active service plan. The 406C SIM Card is compatible with many popular devices from Apple (see compatibility list). Please check your device model number to see if it will work with the 760492013574 before buying. We cannot guarantee functionality with any device not listed in our SIM Card database.
UPC: 760492013574
SKU: CZ2104LWC
Part: SIMGLW406C
Compatible Devices
Apple iPad Air
Apple iPad Air 2
Apple iPad mini 2
Apple iPad mini 3
Apple iPad mini 4
Apple iPad Pro
Apple iPhone 5c
Apple iPhone 5s
Apple iPhone 6
Apple iPhone 6 Plus
Apple iPhone 6s
Apple iPhone 6s Plus
Please note, "End of Life" SIM cards are in limited supply. We ask that you call us before ordering to ensure availability. If the CZ2104LWC SIM card is out of stock, we may be able to find you a different compatible card as well.
Complete List: UICC Matrix – (All Sprint SIM Card UICC Details)