Description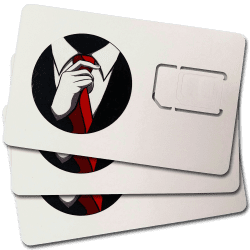 SIMGLW416C is an (End of Life) Sprint SIM Card that has been replaced by SIMGLW446C Sprint SIM Cards.
The Sprint SIMGLW416C SIM Card (SKU: CZ2114LWC) is the SIM Card you need for the Samsung Galaxy S7 from Boost. Installation is easy: Simply power your device off, remove the SIM Card tray using a SIM Card tray removal tool, insert your 760494000060 SIM Card and power the device back on. You can refer the compatible device list provided below to confirm your device is compatible with this model SIM Card. Whether you need help finding the SIM Card for your Sprint device or step-by-step directions to activate your device, a Best Cellular customer representative will be happy to help! We can help you activate your 416C SIM Card.
UPC: 760494000060
SKU: CZ2114LWC
Part: SIMGLW416C
Compatible Devices
Boost Mobile Samsung Galaxy S7
Sprint SIMGLW416C SIM Card Details
The CZ2114LWC SIM Card is a 4FF Nano-size SIM Card. This card is produced for the purpose of activating on the PCS network.
Complete List: UICC Matrix – (All Sprint SIM Card UICC Details)