Description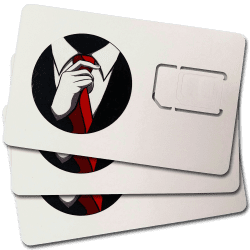 SIMGLW106R is an (End of Life) Sprint SIM Card that is being replaced by SIMGLW116R Sprint SIM Cards.
Sprint SIMGLW106R SIM Cards (SKU: CZ2100LWR) have no compatibilities officially confirmed by Sprint. Check out the replacement card listed. This is a GEM Worldwide 2FF LTE/GSM USIM.
UPC: 760494000091
SKU: CZ2100LWR
Part: SIMGLW106R
Compatible Devices
NO OFFICIAL COMPATIBILITIES
Please Note: Sprint has labeled the 760494000091 as End of Life. Unfortunately, this means they are no longer in production. Please call before ordering so we can ensure availability. Otherwise, we do have an alternative SIM card that is compatible.
Complete List: UICC Matrix – (All Sprint SIM Card UICC Details)