Description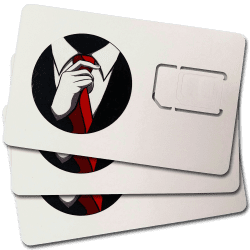 SIMOLW206C is an (End of Life) Sprint SIM Card that has been replaced by SIMOLW216C Sprint SIM Cards.
Sprint SIMOLW206C SIM Cards (SKU: CZ4102LWC) are not confirmed compatible with any device. Unfortunately, there is little to no information on this SIM Card online aside from a few forum posts. These posts refer to the SIMOLW206C as the incorrect SIM for the Moto E. It appears that Boost Mobile shipped a batch of these devices preloaded with the wrong SIM Card. If you have a device with the Sprint SIMOLW206C SIM Card already installed but not functioning, please use the search bar to find the correct PCS SIM Card for your device. Our database will show you the correct SIM Card to use for your specific phone model. These are worldwide LTE/GSM removable 3FF CSIM SIM Cards.
UPC: 854798005002
SKU: CZ4102LWC
Part: SIMOLW206C
Compatible Devices
NO LISTED COMPATIBILITIES
Please note: Sprint describes these SIM cards as "End of Life," which means they are no longer in production. Please call before ordering to ensure availability. In order to find a replacement SIM card for your device, use the complete UICC Matrix list below or give us a call.
Complete List: UICC Matrix – (All Sprint SIM Card UICC Details)