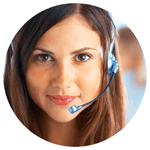 This is a brief overview of Rock Wireless and how to get the information you will need if you wish to port your phone number out to a different company. You can use the information below to get your Rock Wireless account number and password.
Rock Wireless Contact Info
Customer Service: 1-701-854-7098 | 1-701-455-3729
Hours: N/A
Sales: N/A
Dealer Support: N/A
Fraud: N/A
Insurance: N/A
Porting Department: N/A
Tech Support: N/A
Carrier(s) used by Rock Wireless
(CDMA): ?
(GSM-A): ?
(GSM-T): ?
(PCS): ?
(Other): ?
Rock Wireless Porting Instructions
When calling Rock Wireless customer service for porting information, the first customer service phone rings with no answering machine. The second customer service number service answers with a message saying, "Hello, you have reached Star Telecom. If you're receiving this message your number has been temporarily disconnected. Please feel free to give us a call at 1-701-854-7098 or leave a message after the tone."
Notes: Not to be confused with ROK Mobile, Rock Wireless is an MVNO owned by Standing Rock Telecom in Fort Yates, ND 58538.
Please contact Best Cellular customer service if you need help or can't find what you're looking for in our list of United States mobile virtual network operators and wireless communications service providers.