Before smartphones, customers used to dial a toll free number to place an order for things they didn't want to drive to the store to purchase.  Companies like 1-800-FLOWERS (1–800–356-9377) were able to create incredible brand recognition using vanity toll-free numbers.
There may still be a reason for some companies to keep their old Toll-Free number. If you currently own a toll free number, (especially a cool vanity number like 1-800-FLOWERS), this article may not be of any help to you.  Most business owners now have other options that fit their needs with far less cost and more versatility.  Look at all your options before signing up for an expensive service that you may not have any real use for.
Why Toll Free Numbers or 1-800 Numbers are a Thing of the Past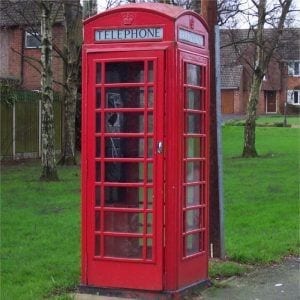 No one pays tolls anymore!  In the past, even home phones used to have "long distance rates" that the user had to pay if they called somewhere outside of their local calling area.  A business that offered a toll free number for their customers to call, saved the customer from paying for a long distance call.  (Now, basically everyone has free long distance calling included in their plans).
Phone numbers that begin with: 800, 888, 877, 866, 855 or 844 are known as Toll Free numbers.  In the "old days", customers had to pay for each minute that they talked on their home phone. When the world's first cellphone was launched in 1973, if a business had a toll free number, it meant that a customer could trust the business.  Customers could call that business without worrying about paying for a long distance call (even if the business was in a different state)!
Having 1-800 numbers used to mean that your business had hit the "big time".  In the past, having a toll free number projected a corporate image.  If your target client is over 50 years old, they may still see a 1-800 number as a sign that you're a big business.  Many younger customers rarely even place phone calls but use their smartphone to Google the type of business they're looking for.  Many potential customers in their 30's or younger may have never actually been charged a "toll" for a call.
Alternatives to 1-800 Numbers for business
Many businesses now use Google Voice for free call routing.  You can get a custom local number with Google Voice and route calls to that number to multiple landlines or cellphones.  Let's say you run a candy shop that ships all types of sweets anywhere in the country.  Get a Google Voice number and when you log in, under the "Phones" tab, you can add multiple cellphones or landlines that all receive the calls to your main number.
You can use the "Ring Schedule" feature to forward calls to certain numbers at certain times!  When someone calls your main number, you can set the service to ring all (5) lines.  The first employee to pick up the phone gets to talk with the customer.
Let's say you want to give "Bob" the weekends off.  His cellphone can have Google Voice calls set to only ring his number monday through friday.  Another employee, "Jan" has young children at home.  You can schedule the calls to not ring her phone any night between 8:00PM – 9:00AM as an example!  1-800 Numbers are a Thing of the Past!
Services that are being launched like Best Cellular mVOIP can even allow to use your cell number if you're in another country connected to WiFi.